Free live interview in French with Sévrine Labelle and Cadleen Désir on the theme of impact leadership
Published on May 20, 2021
On June 3, 2021, participate in a live interview on the theme ''Impact Leadership'' with Sévrine Labelle (CEO of Femmessor) and Cadleen Désir (leader recognized for her inclusive vision of the entrepreneurial ecosystem) on the theme of impact leadership.

To learn more about Sévrine Labelle, click here.

To learn more about Cadleen Désir, click here.


Free registration to the webinar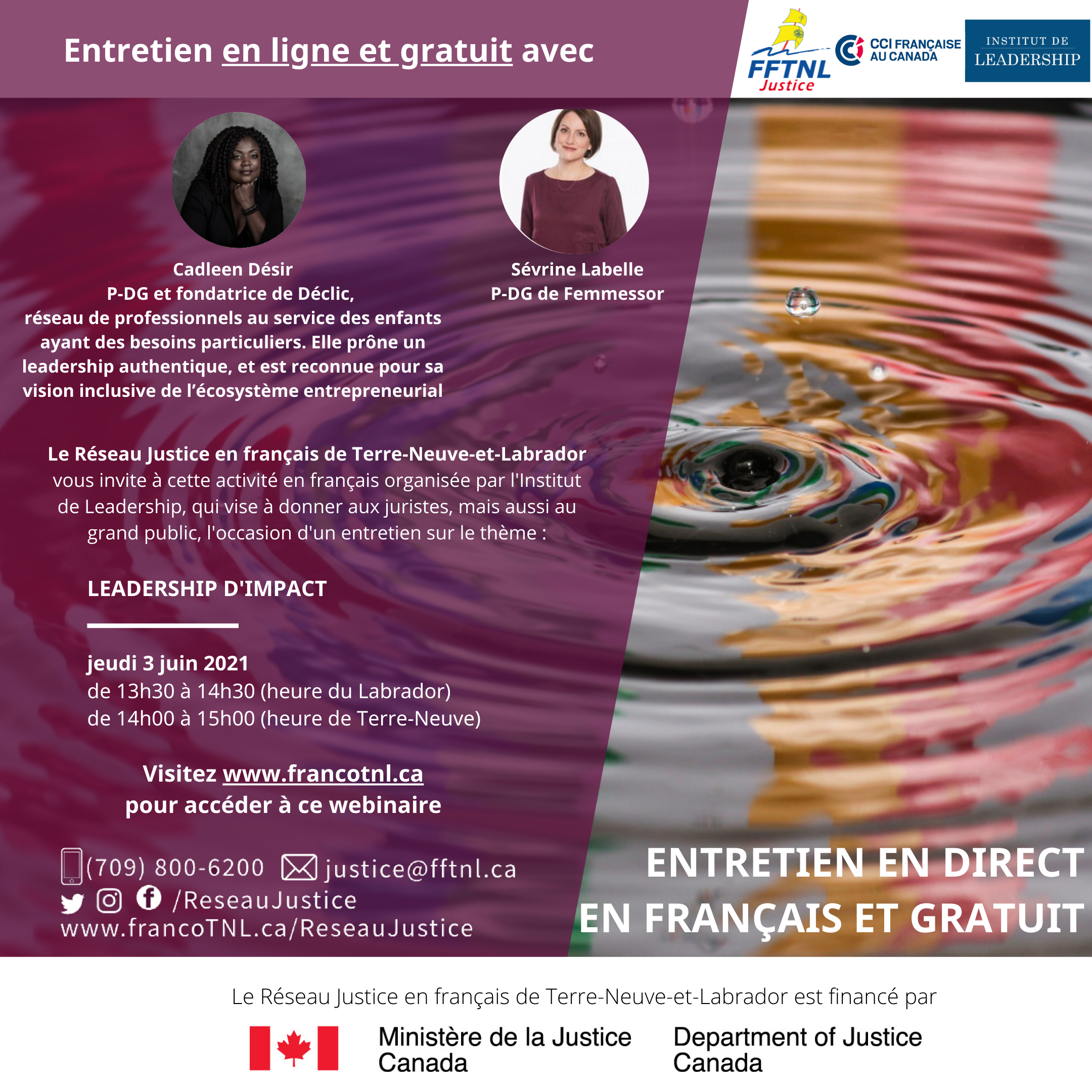 Follow us